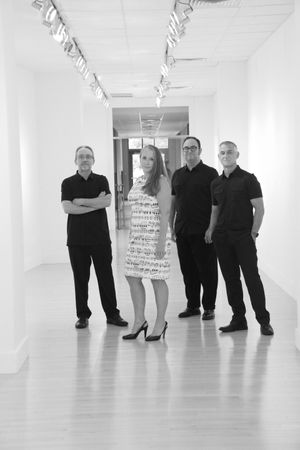 Sally Terrell · Vocals, Piano
Terrell began a lifelong love affair with piano and singing at age six, poking out melodies alongside her father, a classically trained pianist and jazz aficionado who passed along his love of George Gershwin, Errol Garner and Julie London while discovering his youngest daughter could play and sing by ear. Terrell put aside her musical ambitions for two decades while building a career as a college writing teacher. She began her professional career at 45 when she and partner John Sarlo formed the Green Jazz Band. Terrell's intuitive interpretations and razor-sharp ear showcase a velvety alto that can effortlessly soothe and soar.
Milner started playing with big bands in his early teens, sharing the stage with Maynard Ferguson, Mercer Ellington and Lionel Hampton. After performing with rock, reggae, top 40 and funk bands, Mike is excited about returning to his jazz roots. 
O'Neil joined the band in 2015. He is a seasoned performer whose world tour and recordings with the legendary saxophonist and NEA Jazz Master Anthony Braxton established him as a force in avant-garde jazz. He earned his undergraduate degree from the Hartt School of Music, a master's from Wesleyan University, and a PhD in music composition from University of Southampton in England. He is a professor of music at Southern Connecticut State University and Tunxis Community College and also teaches at the Essex, CT-based Community Music School.